Das duftigste Paket, dass mir UPS je gebracht hat, kam gerade von Skandinavisk!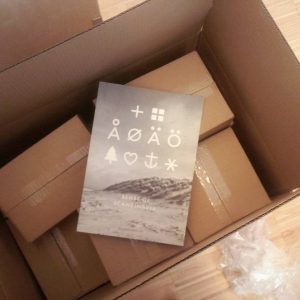 6 verschiedene Duftkerzen mit den klingenden Namen: FJORD , SKOG (Wald), KOTO (Home), RO (Stille/ Friede), Ö (Insel) und HAV (Meer) sowie die beiden Diffusoren DAG (Tag) und NAT (Nacht) bringen uns the sense of Scandinavia nach Hause!
Alle Kerzen sind aus hochwertigen Parfümölen mit Naturdocht gefertigt und in einem wunderschönem Glas. (welches später wunderbar als Vase verwendet werden kann).